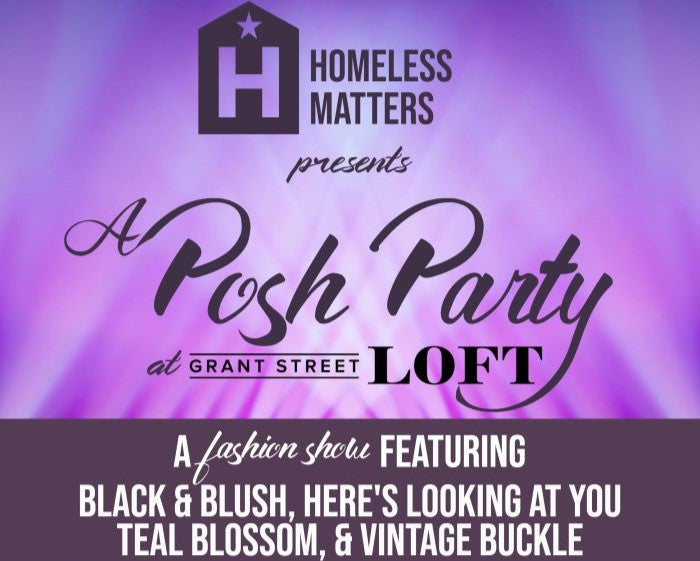 It's time for another Posh Party! It's a fashion show presented by and in support of Homeless Matters of Franklin County.
As usual, this year's event will be held at Grant Street Loft, 227 Grant Street, Chambersburg, PA 17201. The event will feature designs from local boutiques Black & Blush, Here's Looking at You, Teal Blossom, and Vintage Buckle.
The event will be on Sunday, March 12th from 2-4pm. Tickets are on sale now for $40 and GOING FAST!